Our Community Involvement
ServiceMaster of Greater Bridgeport is proud to provide disaster cleanup and professional cleaning services to homes and businesses throughout Greater Fairfield County. We take great pride in our community and constantly look for new ways to give back to the area. Below are some of the organizations that we have partnered with. We are happy to donate our time and skills to help others.
---
The Barnum Museum
The mission of the Barnum Museum is to inspire curiosity, creativity and confidence through instructive entertainment. The Barnum Museum was established in 1893 by P.T. Barnum and is listed on the National Register of Historic Places. For over a century, families from around the world have visited The Barnum Museum and experienced wonder, curiosity, surprise and enrichment. Today, the Museum is emerging from damage sustained from a series of natural disasters and forging exciting plans for the future.
---

Bridgeport Rescue Mission
Bridgeport Rescue Mission fights poverty through the provision of food, shelter, clothing, education, job training and residential discipleship for the urban poor and addicted. Bridgeport Rescue Mission was founded in 1993 to address the issues of hunger, homelessness and addiction in coastal Fairfield County – the area currently known as The Gold Coast.
---

The Connecticut Burn Center at Bridgeport Hospital
The Connecticut Burn Center at Bridgeport Hospital is the state's only Burn Center. The Center reaches the highest standards in accordance with the American Burn Association and the American College of Surgeons and is one of the only 62 verified Burn Centers in the United States. The Burn Center treats nearly 200 inpatients and receives more than 800 outpatient visits each year. ServiceMaster of Greater Bridgeport contributed to the Center's $1.5 million modernization, which included construction of a dedicated elevator to transport patients to and from the operating room, a suite with overnight sleeping accommodations for family members, a new conference room for staff as well as improvements to patient rooms, the nurses' station and entrance and waiting areas.
---
Cardinal Shehan Center
Cardinal Shehan Center is a non-profit organization located in Bridgeport, CT with the mission to enrich lives through learning. For more than 50 years, the Center has provided a variety of programs and activities that address the educational, recreational, cultural, and social needs of moderate and low-income families and young people. This is accomplished by offering an after-school and Saturday youth development program, summer day camp, basketball leagues, physical education classes to grammar schools and alternative education programs.
---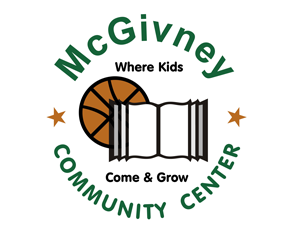 McGivney Community Center
The mission of the McGivney Community Center is to provide youth with stimulating and enriching programs that foster academic success and self-esteem. The McGivney Community Center is a non-profit organization founded in 1992 by a group of concerned businessmen and community leaders. It was founded to provide youth with an educational "safe haven" from the dangers of the streets. The community center provides young people with after-school and evening programs, as well as a summer camp.
---
Looking for a price? Get a no cost, no obligation free estimate.